Dave
Dave is a dynamic leader, speaker and author with a strong combination of experience and people skills coupled with an exemplary music and worship arts background. He has experience in visioning, planning, goal-setting, team leadership and staffing and is recognized for the ability to develop and launch ministry initiatives with an entrepreneurial flair. He has coordinated, and implemented results-oriented ministry to children, teens and adults and is known and respected for being a proven leader that effectively collaborates and fosters quality relationships with all levels of professional staff and ministry participants.
Dave's rich ministry insight, philosophy and approach has been gleaned from more than 20 years of ministry leadership experience at Calvary Church, an EFCA church located in St Peters, Mo. In addition to serving on the Executive Management Team, Dave has effectively and faithfully served as Youth Pastor, Adult Ministries Associate, Teaching Pastor, Assimilation Director, Worship Leader and Worship Arts Director.
Dave continues to use these experiences in the secular market as creator and owner of Dave's Guitar Instruction, the first of it's kind immersive experience for guitar instruction.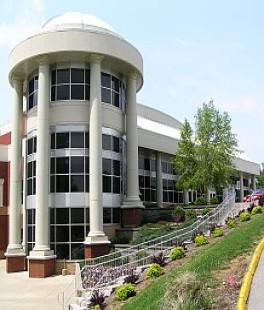 Dave has a B.A in General Biblical Studies from Missouri Baptist University and is currently pursuing a Masters degree at Covenant Seminary in St Louis Mo.
As a part of continuous improvement and personal objectives, he has attended numerous workshops and conferences by notable people/topics including; Willow Creek's Arts, Leadership Summit, Contagious Christianity and Evangelism Conferences, North Coast and Seacoast Multi-site conferences, Saddleback Arts and Leadership Conferences, Disney's Backstage Magic, and Gilbert and Pine's Experience Economy in Las Vegas. Other conferences and training events include Sight and Sound Theater, Leadership Network, Lay Mobilization, Youth Specialties, Ginghamsburg Media, John Maxwell, Billy Graham, Leith Anderson, Gary Smalley, Neil Anderson, and many others.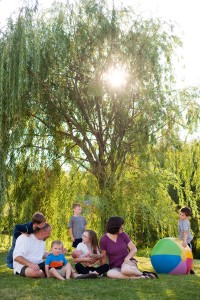 Dave Milliken
Dave and his wife, Jen, have been married since 1999. They live in St Charles Mo. with their six children; Audrey, David, Samuel, Andrew, Jacob, and Matthew.
Dave enjoys spending time with his family, golfing and experiencing the great outdoors. Dave is also an avid reader.